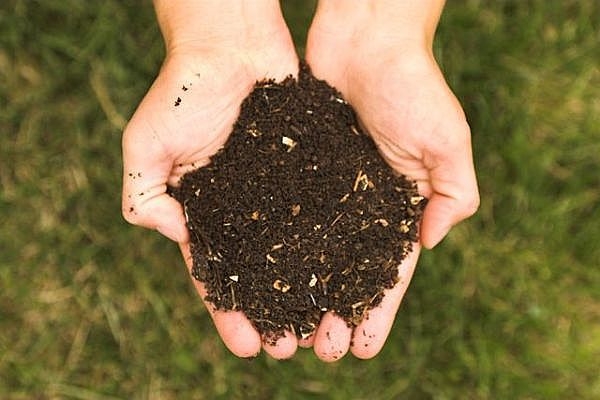 Compost bins or heaps take many forms, either proprietary plastic "Dalek" type bins or timber or metal structures. There is no hard and fast rule on the type of bin to use but one that allows easy access for either turning/mixing or emptying out the contents is always a bonus.
Once you have your bin then it is time to fill it up! However as you fill it there are things you can do to help make great compost, and then:
Lots of Air: Turn the heap occasionally to mix the various ingredients and let air in the help the decomposing process. The best way if you have the space is to empty the contents of your compost bin out onto the ground or a sheet then refill from the fresh green items. If the compost feels dry add some water. Don't add too much water as this can make everything slimy.
50/50 Rule: The Ratio of soft material and woody cuttings should be equal. So soft stuff includes sappy green material (grass cuttings, tea bags, vegetable cuttings and peelings. Whereas woody stuff includes hedge clippings/pruning(s), shredded cardboard, egg cartons and shredded paper.
Optional Additives: Should you wish to speed things up activators can be added, these can be proprietary additives or natural things such as farmyard manure or urine.
No Cooking: Do not add cooked foods, meat scraps or dairy produce since these can attract rats and so forth.
If you follow the rules above and keep a regular eye on your bin(s) then within approximately twelve months you should have a nice pile of crumbly compost to spread back onto your allotment.
(Extract from EAA Newsletter 2010, Peter Shrimpton)